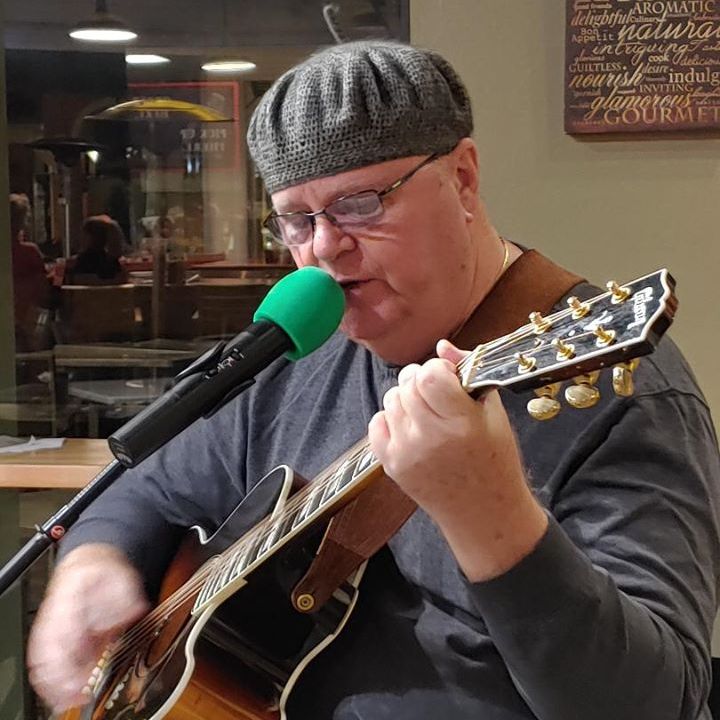 Peter Erik Bensen - BMI Singer/Songwriter/Guitarist
Peter Erik Bensen is a singer-songwriter-guitarist now based in the Fort Myers, Florida area. An old hand at garage bands and rehearsal studios, born in Brooklyn and raised on Long Island, New York. Peter now makes his home, and home music studio, in Estero, Florida. He is a multi-instrumentalist, playing acoustic and electric guitars, bass and electric and acoustic percussion. Peter is available for your listening pleasure at your club, coffee shop, or private event.
Peter is a member of Fort Myer's Americana Community Music Association. Playing and singing original folk and Americana-style music, he is in their rotation of performers at various area locations. As a BMI registered songwriter, Peter also performs at local BMI-subscribed clubs, coffeehouses, and listening rooms in the Fort Myers, Florida area and elsewhere. 
With his online performance venue, StreetJelly.com/PeteBensen, Peter has performed over 625 shows to over 16,000 listeners to date! StreetJelly.com is home to live e-concerts paired with family-friendly chat. Free to join, and free to listen, StreetJelly.com provides a tremendous variety of quality music. Its listeners are Worldwide, as are its performers.  
Pete performs occasionally at the Fort Myers Music Walk. The largest South Florida monthly music event, and proudly hosted by the Fort Myers River District Alliance. Peter also performs most Sunday mornings with the Fort Myers Evangelical Free Church praise band. As their bassist and occasional guitar and vocal soloist.